Baseball Betting With Bitcoin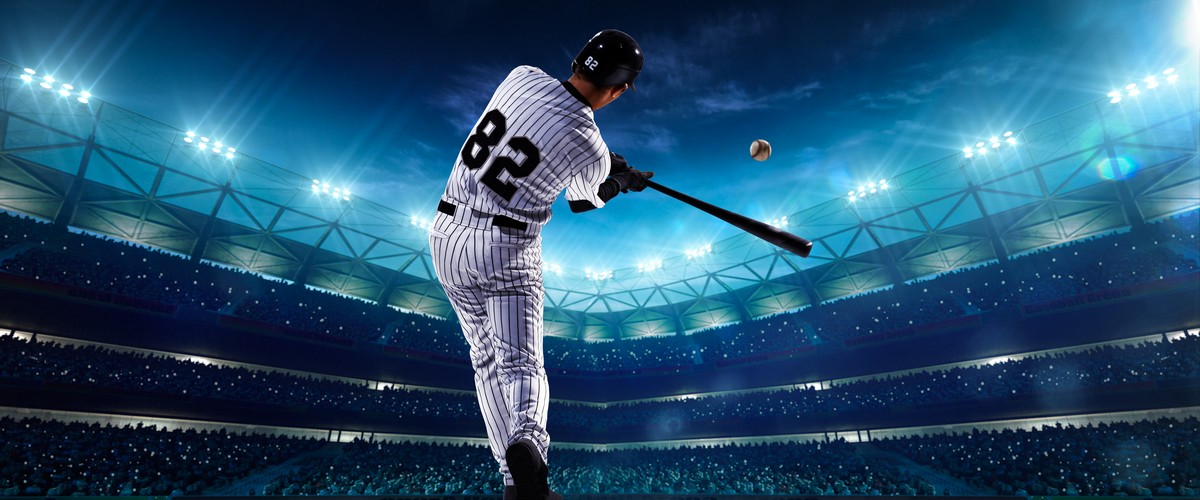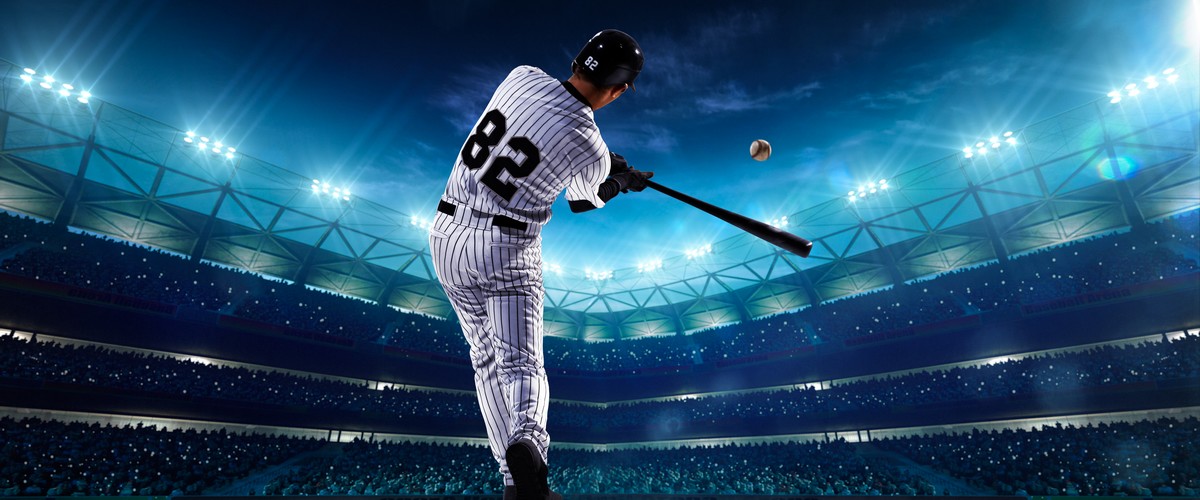 Baseball is best known as the American pastime, but it's not just the United States that has fallen in love with this bat and ball sport. Popular throughout the Caribbean and Asia, as well as in scattered nations like Australia and the Netherlands, this summer favourite is watched by millions of people around the world.
While it can be a difficult sport to understand for those who have never seen it before, baseball is a lifelong obsession for fans. It's also a popular sport to bet on as it offers a little something for everyone. With a seemingly endless number of games throughout the season, there are always simple bets to be made for casual gamblers.
Baseball also happens to be a highly analytical sport. Millions of statistics about players and teams can be poured over endlessly in the search for an advantage over the oddsmakers. There are also a variety of prop bets and futures that can be wagered on. If you're looking for a sport that provides plenty of action and the opportunity to pick and choose your spots for betting, then baseball might be for you.
In this guide, we show you how Bitcoin baseball betting works. Even if you've never seen a ball game before, we get you up to speed on the most common wagers and the terminology you need to understand to get betting. We also go through the process of getting started at an online sportsbook, finding the best bonuses, and using Bitcoin and other cryptocurrencies to handle your online banking.
Whether you want to learn more about gambling on Major League Baseball, or are interested in one of the many other competitions and leagues around the world, we prepare you to make smart bets on baseball. We also make sure you only play at the best Bitcoin gambling sites – so that all you'll need to worry about is what bets to place, not whether the sportsbook you're playing with is reputable.
If you'd like to get started right away, take a look at our picks of the best sportsbooks for baseball betting.
How to Bet on Baseball With Bitcoin
At our recommended sportsbooks, not only are you able to deposit and withdraw using Bitcoin, but in some cases you can even place your bets using the currency of your choice.
There are many online sportsbooks that allow for betting on baseball with Bitcoin and other cryptocurrencies, including digital currencies like Ethereum and Litecoin.
Of course, not all of these sportsbooks are the same. When we look for quality online betting sites, we consider a number of different factors, some of which might be more important to you than others. A few of the most significant aspects we look at include:
Bonuses and promotions – We try to find the largest, most valuable bonuses for our readers, along with special promotions like free bets.
VIP programs – If you're going to play at a sportsbook regularly, you deserve to be rewarded for your loyalty. We look for VIP programs that add real value for regular players through cashback rewards or lucrative promotions.
Payment methods – Obviously, we want to see Bitcoin as a deposit and withdrawal option. But it's an added bonus if the overall selection of banking options is broad, so that you can use traditional options like credit cards or e-wallets if you would like to move beyond cryptocurrencies.
Betting options – From live in-play betting to coverage of as many markets as possible, we're looking for sites that will give you the most choices when it comes to betting on baseball. Every site will let you bet on MLB games, but the best sportsbooks also offer betting on NPB and other competitions, as well as prop bets and other unique offerings.
Security – No site is worth your time unless it is safe to play there. Our recommended sportsbooks always feature state-of-the-art security protocols that are designed to safeguard your transactions and protect your personal information against fraud and identity theft.
At BitcoinSportsbooks, we only recommend the top sportsbooks in the industry to our readers. If you want to get started with a reputable and fair online bookmaker right away, check out our favourite Bitcoin sportsbooks below.
Top 5 Bitcoin Sportsbooks for Baseball Betting
Exclusive offer:
100% Welcome Bonus

Up To 5BTC
sign up now
Biggest deposit bonus in the BTC sports betting world
Highest betting limits of any Bitcoin sportsbook
Fast cashouts – withdrawals are processed instantly
Offers more betting markets than most other books
Biggest Events in Baseball
The baseball landscape is dominated by Major League Baseball (MLB), the professional league that is widely considered to have the highest quality of play in the world. There are 30 MLB teams divided into two leagues – the American League and the National League – which play in cities across the United States and Canada.
Each season, MLB teams play a 162-game schedule that begins around April 1 and ends in early October. This is followed by several rounds of play-offs that culminate in the World Series, which features the champions of the two leagues facing off in a best-of-seven series to determine the MLB champion.
While the Major Leagues have the highest standard of play, there are a number of other notable professional baseball leagues worldwide. The most important of these is Nippon Professional Baseball (NPB), the professional league of Japan. In operation since 1950, NPB comprises 12 teams divided between the Central League and the Pacific League. Each year, the winners of the two leagues play the Japan Series to determine the NPB champion.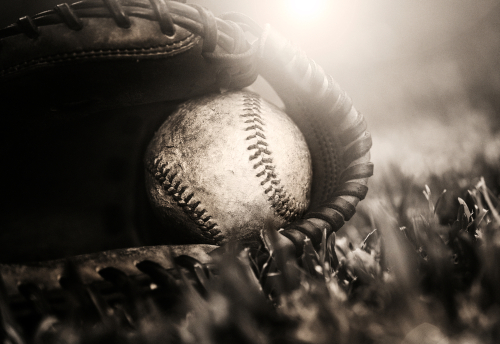 Many star players who competed for NPB teams eventually signed with MLB teams.
In North America, MLB is supported by a series of minor leagues which offer play at various levels, and mostly feature younger players who are beginning their professional careers. Most of the teams in these leagues are owned and operated by MLB teams that move players up and down the various levels, based on their ability level or potential to eventually make the majors.
While league play is the more popular form of baseball, there are exceptions. Every four years, some of the world's top players compete in the World Baseball Classic. In this international competition, nations like the United States, Japan, the Dominican Republic and Korea compete for world championships. Meanwhile, the top collegiate baseball teams in the United States compete in the College World Series, held every June in Omaha, Nebraska.
Here are the types of bets you should prioritise when betting on baseball.
---
Most Popular Bets on Baseball
While there are several different ways to bet on baseball, there are a few popular wagers that dominate the industry. If you have bet on other sports like football, you may recognise some of these, although there are some minor twists that make them unique to this sport. Read on for an explanation of the most popular baseball bets you'll find at Bitcoin sportsbooks.
Money Lines: The most popular way to bet on the winner of an individual baseball game is the money line. This bet simply asks you to choose which team you believe will win a given game. Given that baseball is most popular in the United States, it should come as no surprise that most odds are presented in American form. For instance, a favourite may be listed at -150, meaning you will have to bet $150 to win $100, while the underdog could have +130 odds, which means that a bet of $100 will win $130.
Totals (Over/Under): This form of betting asks you to predict how many combined runs will be scored by the two teams involved in an individual game. The sportsbook will set a total number of runs, and your goal would be to predict whether the number scored will be higher or lower than that amount. For instance, if the total is set at 7.5 runs, you would want to take the "under" if you believe the teams will score seven runs or less. Alternatively, you would bet the "over" if you believe the teams will combine for eight runs or more.
Run Lines: Run line bets are similar to point spread bets in many other sports. In this form of betting, one team is given a handicap in order to allow both sides of the wagering to enjoy odds that are closer to even money. However, rather than set a different spread for every game, most sportsbooks offer standard run lines of 1.5 runs. The favourite must win by two runs in order to cover the spread, while a bet on the underdog can win even if they lose by one run. Other spreads are also offered, but the 1.5 run line is by far the most common in baseball.
Futures: As in most sports, bettors have the option of wagering on the outcome of entire competitions far in advance. For instance, you can take odds on which team will win the World Series at any point before or during the season, with the odds changing to reflect the current MLB standings. Bets on which team will win a particular league or division are also commonplace. Another common futures bet is an over/under wager on how many wins a team will achieve during a season.
The New York Yankees are the most successful Major League Baseball team of all time, having won 27 World Series championships, with their first title gained in 1923. The St Louis Cardinals have won the second most number of World Series titles, which amount to 11.
---
Baseball Betting Strategy
Baseball is a game of numbers, which makes it highly interesting sport for many gamblers. It also means there's a lot of data to pour over if you want to get the most value out of each of your bets. Some bettors like to dig deep into analytical data to find any edge they can in each matchup, while others stick to just a few basic concepts in order to develop a betting strategy for the sport.
That said, there are a few important and basic tips that anyone who wants to bet on baseball should know. Perhaps the most crucial of these is understanding the importance of starting pitchers in baseball. In most sports (barring injuries to star players), a team you are betting on will be expected to play at about the same ability level in every game. That doesn't mean they'll get the same results, but from a handicapping perspective, if you know what team you're looking at you also know what to expect.
In baseball, teams use rotations of starting pitchers, with MLB teams typically using five-man rotations. The starting pitcher has a dramatic impact on the game, and they can vary widely in their abilities. A great pitcher can make even a normally terrible team difficult to beat, while a team with great hitting might not be so fearsome with a mediocre starter on the mound.
It is critical to consider the pitchers when looking at the odds of any game, and their names will be featured prominently at many sportsbooks to help remind you of this. However, it's not simply about the ability level of the pitchers. You'll also want to know whether they are left- or right-handed, and how the opposing lineups fare against pitchers of that handedness. Generally speaking, hitters fare better against pitchers of the opposite hand, so a lineup filled with lefties will tend to do better against right-handed pitching.
Another important factor in baseball is the weather, which can impact a game in several ways. Rain can cancel games, but it can also cause them to be delayed – sometimes in the middle of a contest. When that happens, starting pitchers may have to leave the game and be replaced. Meanwhile, wind can either increase or decrease scoring dramatically (depending on the direction of those winds), affecting the side you might want to take on an over/under bet.
If you really want to dig into the numbers and analyse each game, this is only the beginning. You can look at how teams perform at home and on the road, at night and during the day, and look at the effects of different-sized ballparks. There are advanced statistics that can provide more insight into how teams and players are performing than the traditional numbers like batting average and ERA show. Perhaps most importantly, remember that there are numerous games played every single day in the baseball season. If you don't see any bets you might want to make, don't force things: there will always be more possibilities tomorrow.
---
Verdict
Baseball is one of the most interesting sports betting options in the world. There's more information and analysis available to bettors of baseball than on just about any other sport, and that's good for both casual and serious gamblers. If you want to quickly do some research, there are countless resources available that provide condensed and useful information. You can also create your own systems by carrying out your own personal analysis of each team, pitcher and game. With every game being competitive, there are no sure things in baseball, but those who put the work in will see it pay off in the long term.
If you're ready to give baseball betting a try, our recommended Bitcoin sportsbook is a great place to start. Here, you'll find benefits including:
Sign up with the #1 Bitcoin sportsbook for Baseball
Lucrative bonus offers for new players
Great odds that give bettors a fair chance to win
Deposits and withdrawals through Bitcoin and other cryptocurrencies
A history of safe, fair gameplay for their customers
Visit site