UFC Betting With Bitcoin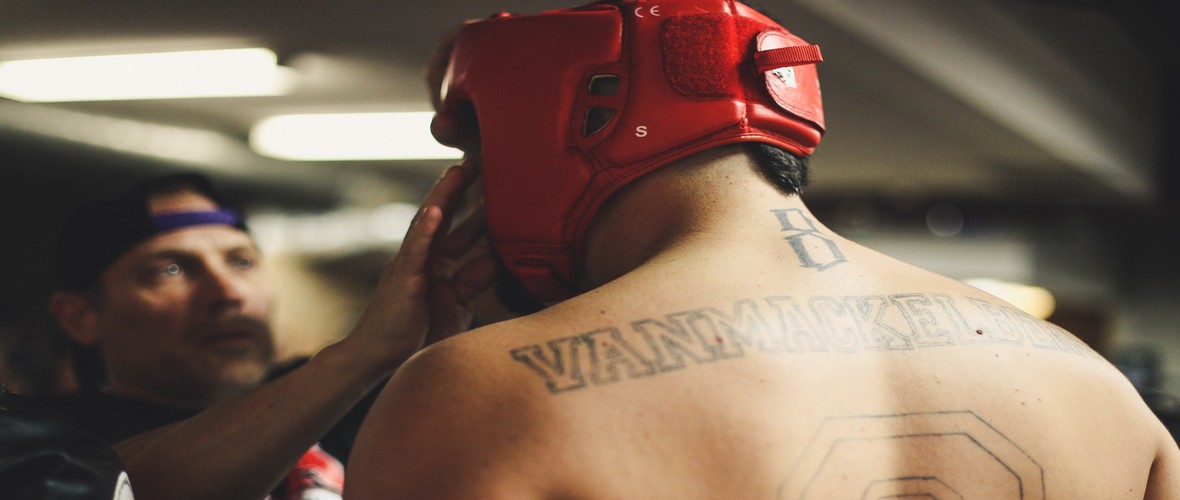 What once began as a way of determining the most effective martial art has now become an incredibly entertaining and accessible sport for all.
The world's leading MMA organisation, the Ultimate Fighting Championship (UFC), has been operating for 25 years and MMA is no longer a battle of styles. With stars at the top of the sport including the likes of Conor McGregor, the UFC (and MMA) has attracted new fans and gained plenty of attention. In spite of all of this, the sport is still relatively new compared to football, baseball, cricket, and other sports that have been around forever. For bettors, this means they enjoy unlimited potential when it comes to reading the market and making smart decisions.
Because the UFC (and MMA) is still experiencing growing pains, the sport can be more inconsistent than others. Leading organisations are still experimenting with booking genuinely competitive fights and "super fights" that are purely formed for commercial purposes. For example, a regional basketball team isn't going to compete against the Golden State Warriors in the NBA. However, inexperienced martial artists are sometimes thrown to the wolves, and this can create exciting betting opportunities.
Bitcoin Sportsbooks' MMA betting guide provides a detailed look at all aspects of betting on UFC, Bellator, and other major MMA organisations. We share our experiences of betting on UFC with Bitcoin and outline how to discover the best bets and odds for mixed martial arts.
How to Bet on UFC With Bitcoin
Betting on the UFC doesn't need to be difficult. Fortunately, some Bitcoin sportsbooks keep things simple and cater for bettors from around the world – all the while providing a competitive platform. When it comes to assessing the best Bitcoin sportsbooks for the UFC and other MMA organisations, we look for a wide variety of features.
We seek the best odds, exceptional bonuses and promotions, proven security measures and history, and a depth of available betting markets.
We also appreciate sportsbooks which simplify the act of depositing and withdrawing.
If you have never placed a bet with a Bitcoin sportsbook before, you're in for a pleasant surprise. Now, after years of operation, Bitcoin sportsbooks have grown to a level that replicates the experience you usually get with a fiat-based sportsbook, but with the added benefits of faster and easier deposit and withdrawal methods, increased accessibility, and even a reduced need to share unnecessary personal information.
One of the greatest aspects of betting with Bitcoin (or other cryptocurrencies) is that it does away with extensive registration processes. With any of our recommended Bitcoin sportsbooks mentioned below, you can immediately create an account and deposit your cryptocurrency with no delays. Cloudbet, our highest-rated sportsbook for betting with Bitcoin, advertises that you can "start Bitcoin betting in 5 minutes".
We consider fast processing times, improved privacy, the absence of fees or hidden costs, and unparalleled security when choosing our top five sportsbook recommendations for betting on UFC with Bitcoin.
Top 5 Bitcoin Sportsbooks for UFC Betting
Exclusive offer:
100% Welcome Bonus

Up To 5BTC
sign up now
Biggest deposit bonus in the BTC sports betting world
Highest betting limits of any Bitcoin sportsbook
Fast cashouts – withdrawals are processed instantly
Offers more betting markets than most other books
Biggest UFC Events
The UFC's rise to fame in the last five years is attributable to the wealth of stars such as Conor McGregor and Ronda Rousey. Typically, the most skilled fighters in the UFC don't cross over into mainstream media, but McGregor and Rousey did. With all of the attention, they brought masses of new fans to the sport.
The current landscape of the UFC means that any card that features "The Notorious" Conor McGregor will turn out to be the biggest of events. McGregor draws hardcore and casual fans to stadiums and television screens around the world. The numbers don't lie. The last time we saw McGregor inside the UFC's Octagon was at UFC 205 in New York. The event took place in December 2016, and there hasn't been a bigger event since. Although the pay-per-view numbers are never publicly released, estimates show that four of the top five in the "biggest" events category in the history of the UFC featured McGregor.
So, only bet on events with Conor McGregor?
Don't be ridiculous.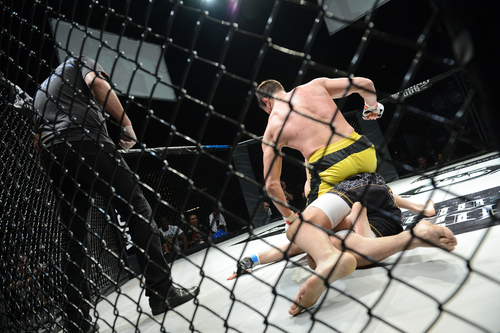 McGregor might be the shining star of the UFC, but he isn't necessarily the best or most exciting fighter in the organisation. In fact, the highly anticipated clash between Tony Ferguson and Khabib Nurmagomedov is scheduled for UFC 223 in April 2018 and will determine the new UFC Lightweight Champion. UFC 223 should be a colossal event, and it will join recent events such as UFC 217 and UFC 214 in the "big" category.
But if we're talking about big events, the UFC holds major events every couple of weeks. And since it runs on a pay-per-view model, the organisation is required to create and promote events worthy of viewers parting with $50-60.
Because the UFC is the most prominent MMA organisation in the world, there is an extensive range of markets to choose from. In most cases, you will find just "win" and "total rounds" betting options. With the UFC, however, you will have access to "proposition" bets such as "when will the fight end" and "how will the fight end".
---
Biggest MMA Events and Organisations
If you want to stick with betting on only the biggest and most recognised events and organisations in MMA, you're going to want to bet on the UFC and Bellator.
While the majority of bettors will stick to gambling on the UFC, there are several other organisations and events that sports bettors can consider. In fact, you shouldn't exclusively bet on the UFC if you want to maximise your profits. Sometimes there are golden opportunities that present themselves in lesser-known promotions around the world. Bellator, for example, has many of the top welterweights in the world on its roster. With fighters like Rory MacDonald, Douglas Lima, Lorenz Larkin, Paul Daley, and Michael Page all over at Bellator, it's definitely an organisation that you should not ignore.
In 2018, Bellator also launched their Bellator Heavyweight Grand Prix, and you can find exceptional betting markets and odds for these fights well in advance.
If you want to be a profitable bettor, you should consider other organisations and events, and stick to betting on the types of bets with thin margins.
Here are the types of bets you should prioritise when betting on MMA.
---
Most Popular Bets in the UFC
Just like betting on football, basketball and other sports, betting on the UFC isn't restricted to simply choosing a winner. In fact, most sites offer ways to bet on the winner, the number of total rounds, and the method of victory at the very least.
While at times you're faced with countless options to choose from, the most common bets on the UFC – "Winner" and "Total Rounds" – are often the best ones.
From our experience, sticking with these two prevalent markets will provide you with the most profitable betting experience. Because every Bitcoin sportsbook (and traditional sportsbook) offers these markets for every fight, it means that the betting market is extremely competitive and therefore the margins are slim.
In addition to being popular, they are often the easiest bet types to analyse and predict. Betting on the winner is as simple as it sounds. There can only be one winner in a mixed martial arts contest. This bet type also accounts for all possible methods of victory. If your fighter wins by KO, TKO, submission, decision or disqualification, your bet will cash.
The total rounds market can be intimidating at first, but don't shy away from this option. Vegas will set a "line" before every fight, and the bettor must decide whether the fight will last longer or shorter than the line that's been released. UFC championship bouts and main event contests are scheduled for five rounds. If a line is 2.5 rounds, the bettor must decide if the fight will last longer than or under 2.5 rounds. For betting purposes, the half-round suggests the middle part of a round. Therefore, in the UFC and Bellator, a half-round begins at the 2:30 mark of a 5:00 round.
While it sounds complicated at first, the total rounds market is a favourite for professional bettors. We'll cover the reasons why in our 'UFC Betting Strategy' below.
All three champions lost their titles at UFC 217 in November 2017. Underdog bettors were delighted as a 1 unit accumulator bet returned 28 times the stake!
---
UFC Betting Strategy
When it comes to betting on UFC, it's not just something that should be left to the professionals. In fact, the accessibility of the sport means that you can quickly and easily find and watch previous bouts online. It is extremely rare to discover a fighter without any footage on YouTube or other video streaming sites.
By watching contests and making your own opinions, you will likely get an edge over the population out there who do not watch previous footage and merely bet on the names or records of the fighters. Passing the "eye test" is important because you will occasionally discover fighters with incredible (and sometimes undefeated) records, who are worse than an opponent with mixed results in their career to date. Most people don't take the time to watch or study who they are betting on, and that's one of the simplest mistakes to avoid.
It is uncommon for fighters to experience significant improvements or differences in a short time once they have reached the UFC. A fight that occurred four, six, or sometimes twelve months ago will remain relevant to your study for their upcoming contest. That means that fighters stick to what they are habitually better at. Some martial artists are better on the canvas than standing up, some have exceptional hand speed and have success at boxing range, others have excellent takedowns and can nullify the striking of any opponent. It doesn't take long to realise their pathway to victory and whether they can achieve it against their opponent.
By understanding the strengths and tendencies of a martial artist, you can quickly assess an upcoming contest before predicting the winner, duration, and the ways that they can win the fight.
We hope you were not expecting a quick one or two-step method to becoming an exceptional sports bettor. The unfortunate truth is that if it were that easy, everyone would be doing it. However, we can help you avoid simple mistakes and improve your ability when betting on the UFC by educating you on the importance of trusting your judgment and sticking to betting on only the best odds.
Reading the latest news and 'expert' analysis can sometimes hinder more than it helps. Of course, go ahead and gather as much information as you can. But if you can take even a little time to watch and study the habits of the martial artists, you will begin to make your own opinions that can often be better than the 'public opinion' that is out there. Remember, the latest 'tip' from your friend who barely watches the sport isn't going to result in you achieving a profit in the long-run. Instead, you should watch, learn, and evolve your betting strategies as you go.
---
Verdict
It's not often that you are presented with the opportunity to bet on a sport of this size that is still learning to walk. The bookmakers haven't mastered setting the lines in the UFC and MMA as they have done in other sports such as basketball and football.
One of the very best reasons to bet on the UFC is because the existing Bitcoin sportsbooks provide great markets for fans. Although the UFC is new when compared to the abundance of popular sports out there, Bitcoin and cryptocurrency haven't been around all that long either. So Bitcoin sportsbooks have always catered for fans of the UFC, and fortunately, some recommended sportsbooks treat MMA similarly to those sports that have an extensive history.
There is outstanding value to be extracted from Bitcoin sportsbooks that offer UFC markets, and you would be foolish to ignore the potential profits that are waiting.
Sign up with the #1 online Bitcoin sportsbook for UFC
Early markets for all UFC and Bellator events
Very competitive odds for all UFC markets
Fast and straightforward registration, deposit, and withdrawal methods
Outstanding security
Visit site