If you've already spent some time on the BitcoinSportsbooks site, it's likely you've figured out that we love to talk. If you want to get in touch with us to discuss anything at all, please complete the form below and we'll get back to you as soon as possible.
Advertising
While we love to talk, we also love getting paid. If you would like to advertise with Bitcoin Sportsbooks, please send your details to [email protected].We have strict editorial guidelines, and all content on this website is published by our in-house writers. We will not publish reviews (good or bad) provided to us by third parties. Likewise, if you want your site reviewed, you better make sure it can stand up to close scrutiny. If your company has financial issues, customer complaints, games that are not provably fair or games that are unlicensed, we will include that information in our reviews.
We pride ourselves on our openness and honesty, and our reviews reflect this. You cannot buy a positive review here. If that's what you are looking for, we advise you look elsewhere.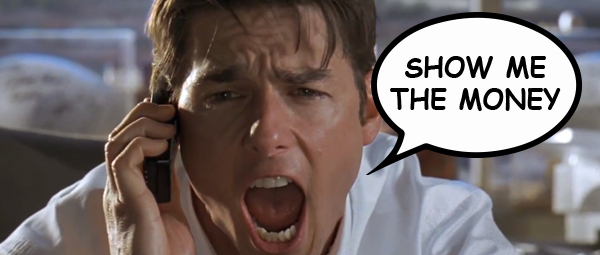 Affiliate Enquiries
We only work with legitimate companies with proven track records in the industry. If your company opened for business last week, come back to us in a year when you have a proven track record of paying players. Please do not spam our inbox with requests to promote your business. All the companies featured on this website are hand-picked by our staff on the basis of their excellent reputation in the industry, paying on time, and having active and easy-to-access support channels.
SEO and Link Schemes
BitcoinSportsbooks has a full, self-sufficient team of writers, designers, coders, marketers, social media gurus and digital media specialists – meaning we do not require the services of external companies. We are sure your company is excellent at what it does, but we prefer to keep everything in-house.
Likewise, we do not under any circumstances buy, sell or trade links. Our website attracts natural visitors, shares and citations as a result of our quality content and honest reviews. If you need to purchase links we recommend you go elsewhere, or even better, change your current strategy to one that has a sustainable future.
Write for Us
As previously noted, all our writers are currently in-house. If you are passionate about Bitcoin and gambling and follow both industries closely, then you may contact us with samples of your work. We do not allow guest posts or sponsored posts. If you write for us, it will be a paid position. All content must pass by our editor's desk prior to publishing and we have strict editorial controls on the content allowed. At the sole discretion of our editors any citations, in-content links or other promotional material may be removed prior to publishing.
Data Protection
If you have any questions related to data protection policy or GDPR on BitcoinSportsbooks.com, please send us the details of your complaint to [email protected].
Tell Us How Awesome We Are
If you have any other queries, you can contact us at our general support email address, [email protected]. Whether you want to tell a joke, share a meme or funny animal photo, or provide feedback on any aspect of our website, our lines are open 24/7, so feel free to get in touch.