Cricket Betting With Bitcoin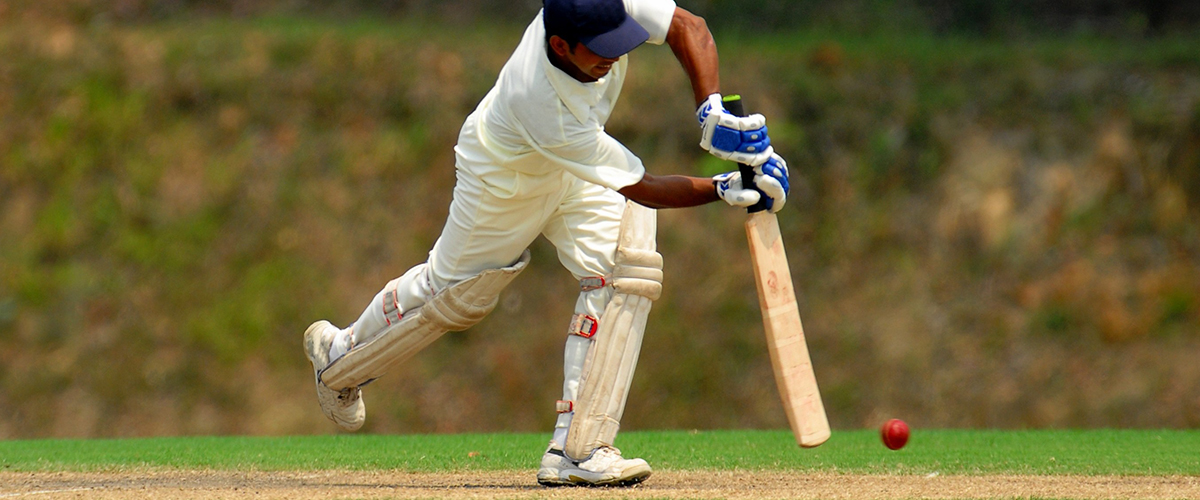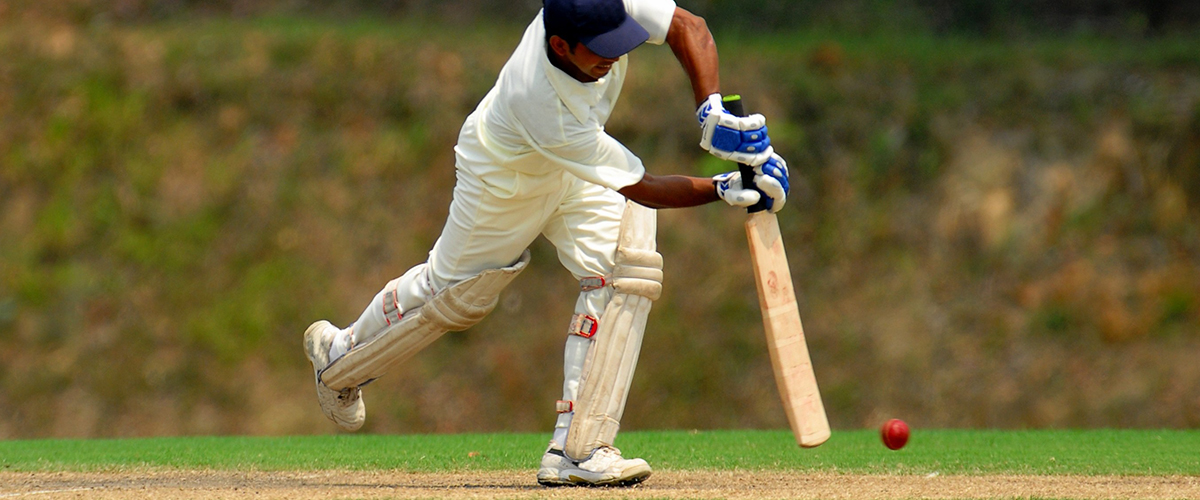 Given the ultra-competitive nature of professional sports, cricket's humble nickname says a lot about its nature and spirit. It is known as a "gentleman's game", with etiquette and sportsmanship at the heart of it. Well, if you can look past the recent Australian ball-tampering outrage, that is.
That incident aside, cricket does have a truly unique appeal. On the surface, it's a fairly basic bat and ball game. The main objective is for the batting team to achieve as many runs as possible. The fielding team must try to get the batter dismissed by catching the ball before it hits the ground, or by returning it to the batting area and hitting it against the stumps.
There are three main types of matches: Test cricket, One Day Internationals (ODIs) or Twenty20 cricket (also known as T20). Test cricket is often viewed as the biggest test of a team's ability. It's usually staged over up to five days or sometimes longer, and it sees the two teams contest a four-innings match. T20 revolutionised the game when it was introduced in 2003, bringing a shorter version of the game – consisting of just one inning – to its audiences. Similarly, ODI cricket does exactly what it says on the tin: two nations to compete in a one-day match.
With so many different types of cricket games out there, it's no surprise that you can place a bet on all types of cricket markets. It's a very popular sport, so you shouldn't have any trouble finding a casino that allows cricket bets in Bitcoin.
If you're looking for the top Bitcoin sportsbooks, make sure to check out our favourite websites in the Top 5 table below.
How to Bet on Cricket With Bitcoin
In recent years, more and more sportsbooks have begun to accept Bitcoin for both withdrawals and deposits. Some sportsbooks only accept Bitcoin and specialise in cryptocurrency sports betting. Other sportsbooks have simply incorporated Bitcoin (BTC) as a new payment option alongside the usual suspects such as Visa, Mastercard, Skrill, PayPal, and so on.
If you want to place a bet on cricket using Bitcoin, the first thing you need to do is get set up with a crypto wallet and make a deposit. To do this, you need to sign up to a cryptocurrency exchange and use your bank details to make a deposit. You can then exchange your regular money – such as GBP or USD – for Bitcoin (BTC). From here, you can transfer your BTC to a sports betting site where you can place a bet on cricket matches. If all of that sounds a bit confusing, make sure you take a look at our guide on how to buy Bitcoin.
Before you place a Bitcoin bet on any cricket matches, you may want to shop around for the most suitable sports betting site. For instance, if you like big bonuses, make sure you sign up to a sports betting site with a generous welcome bonus. This is especially true of Bitcoin bonuses. Often, you will find that you can get incredible value when claiming a welcome bonus with cryptocurrency. In some cases, it can be 10x or even 100x as much as the standard welcome offer.
Ensure you choose an established sports betting site with good reviews and a history of being honest with its customers. You can never take your online security too lightly, and this is especially true when using BTC – which gives people a lot of anonymity.
The vast majority of Bitcoin and non-crypto sportsbooks will all offer bets on cricket. However, the number of markets can vary quite a bit from one site to another. Before you sign up to any site,  make sure they have your preferred markets available. If you love in-play betting, you might want to check if the betting site has a downloadable app so you can bet on the go. This can also make it a simpler process to transfer Bitcoin to the betting site.
If you want a sportsbook that ticks all the boxes, you don't have to look any further. We've already selected the best Bitcoin sportsbook websites which also allow you to bet on all types of cricket markets.
Top 5 Bitcoin Sportsbooks for Cricket Betting
Exclusive offer:
100% Welcome Bonus

Up To 5BTC
sign up now
Biggest deposit bonus in the BTC sports betting world
Highest betting limits of any Bitcoin sportsbook
Fast cashouts – withdrawals are processed instantly
Offers more betting markets than most other books
Biggest Events in Cricket
With a lot of popular sports, the biggest event in the game boils down to the international stage. Cricket is no different. The biggest event in cricket is surely the International Cricket Council One Day International World Cup (or the ICC ODI World Cup, for those in the know).
The first-ever cricket World Cup took place in England in 1975, so the concept is still relatively new – especially when you consider the fact that it is only played once every four years. It was the West Indies who claimed the first crown after a thrilling final against Australia, edging the contest by just 17 runs.
Australia were certainly not deterred by the heartbreak of losing the inaugural World Cup final. They are currently the most successful country in World Cup cricket and have already racked up five titles. Remarkably, they even captured three World Cups in a row between 1999 and 2007, picking up an unbeaten 29-match streak in the process.
However, don't dismiss Test cricket just yet. There's still a ferocious appetite for the game from fans all over the world, and one of the most anticipated formats is surely the Ashes, which takes place every two years or less. The Test cricket series is played between England and Australia, and stems from a rivalry dating back to 1882. Back then, England were beaten on home soil and the national press stated that English cricket had died, and that "the ashes [would be] taken to Australia". The name stuck, and an iconic fixture was born. Luckily, interest in the Test series is not limited to England and Australia. Fans all over the world view it as a huge occasion, so no matter what country you're in, the odds are you can place a few bitcoins on the outcome.
Rivalry clearly plays a strong role in cricket culture, and it would be remiss to leave out one of the biggest rivals in the game: India versus Pakistan. Being bordering countries, there is a natural rivalry there unbeaten 29-match streak – not to mention the political undertones that go with it. Because of this, matches between the two are not as frequent as those between other opponents such as England and Australia.
When they do play, though, the atmosphere is electric. Think back to India's wins in the 2007 World Cup T20 final, or the 1999 Test match hosted in Chennai, and it's easy to see why fans rank this rivalry up there with the very best that cricket has to offer.
---
Most Popular Bets on Cricket
One of the most basic bets in cricket is a straightforward match bet. All you have to do is back the winner of the match, and if it comes through, you win. Additionally you can bet on the tie, which can also pay off when play comes to a halt due to bad weather or other unenviable circumstances. It's worth noting that if you place a bet on one team to win and the match ends in a tie, the bet will often be voided – so you don't need to worry about losing a lot of money if it starts pouring down.
Similarly, the outright markets are quite popular in cricket. This is often for the winner of a series, which consists of either three or five games. This can be quite a popular bet for fans of the sport, as it can keep things interesting throughout the series even if your team goes behind early on. Plus, if you're betting for entertainment rather than profit, a single bet could last for days.
There are also a lot more precise and niche bets to be made on cricket matches. Some of these are completely random, like who will win the coin toss at the beginning of the match, or whether the total number of runs will be odd or even. There is almost no logic to these bets, and they are purely for the gambler among the fans.
Match scores require a little more thought. Of course, it would be extremely difficult to predict the exact number of runs one team achieves. In football, games are usually limited to a handful of goals. In cricket, the numbers go into the hundreds, making the prospect of nailing the score to a T nigh on impossible. Instead, sports betting sites will usually offer brackets, or batches, of scores where one bet covers multiple outcomes. For instance, you may be able to place a bet on one team scoring anywhere from 160-169 runs. This is a more realistic prospect than opting for something as specific as 164 runs, for instance. Another similar bet is the over/under market, but the main difference is that this relates to the overall score.
Dozens more markets are available both pre-match and in-play. Place a bet on the top batsman, and if he scores the most runs in the game, you'll turn a tidy profit. If that seems a little tricky, you can just bet on which team will contain the top batsman, but at much shorter odds. Similarly, you can bet on the top bowler, the man of the match, and much more.
The in-play markets are rife with options in cricket. You can bet on the manner in which the current batsman will be dismissed, how many runs they'll achieve, and even how many runs will come off the very next ball to be bowled.
---
Did You Know?
The rules of the game have been changed so much that only one has remained intact since the original laws were introduced in 1744. The length of the pitch must be 22 yards.
The word "stumps" comes from the way cricket used to be played. The shepherds would bat in front of a tree.
The fastest T20 century was set by a female cricket player. Deandra Dottin of the West Indies managed the feat in just 38 balls.
---
Cricket Betting Strategy
There are hundreds of different markets to bet on in cricket. Not only that, but with IODs, T20 and Test matches, there are also different formats to consider. Put that all together with the number of fans betting with their hearts, and the result is a huge concoction of betting strategies.
One good place to begin is by looking to the sky. The weather affects all types of cricket, and the impact can be significant. Bad weather can result in a game being called off altogether, and this is more common in cricket than in many other sports.
But how can you use this information to your advantage? One way is to consider how it will affect the players. If there has been a torrential downpour and the game immediately follows, the odds are that the bowlers will find it more difficult to grip the ball and may struggle to bowl with their usual precision. This is especially true for spinners, so you'll require sound knowledge of the teams and the way their individual players play in order to make the most of this.
Betting on the toss of the coin is pot luck, but you can act quickly as soon as the toss has taken place to get some good value. It is a major advantage to bat first, and whoever wins the toss is likely to go first. This has an impact on the whole game or series – which is even more true in Test matches, where the quality of the pitch will slowly degrade over the course of the ensuing days. IN T20 matches, it can actually have the opposite effect and prove more favourable to bat second.
It may seem obvious, but home advantage certainly plays a significant role. The home team have the advantage of being comfortable and enjoying a larger support base than their opponents. Not only that, but they will have spent hundreds of hours practising on that very pitch. This makes them much more comfortable and likely to win – but this is only one factor to consider.
---
Verdict
Whether you're just getting into cricket or you're a seasoned fan of many years, there's a lot that this exciting sport can offer you. In recent years, cricket has begun to enjoy increased coverage on our screens. With the prices of other popular sports becoming all the more costly, fans looking for a new direction may find plenty to get enthusiastic about here. And even if you're not a super fan, placing a few bets on a cricket match at a Bitcoin-friendly betting site is certain to help spice things up.
Ready to get betting on a cricket match right now? Just follow the link below and get all the perks of one of the best cricket betting sites around:
Sign up with the #1 Bitcoin sportsbook for Horse Racing
Huge selection of cricket markets on matches around the world
Deposit and withdraw in Bitcoin (BTC)
Get live odds to make quick in-play bets on cricket matches
Visit site