Golf Betting With Bitcoin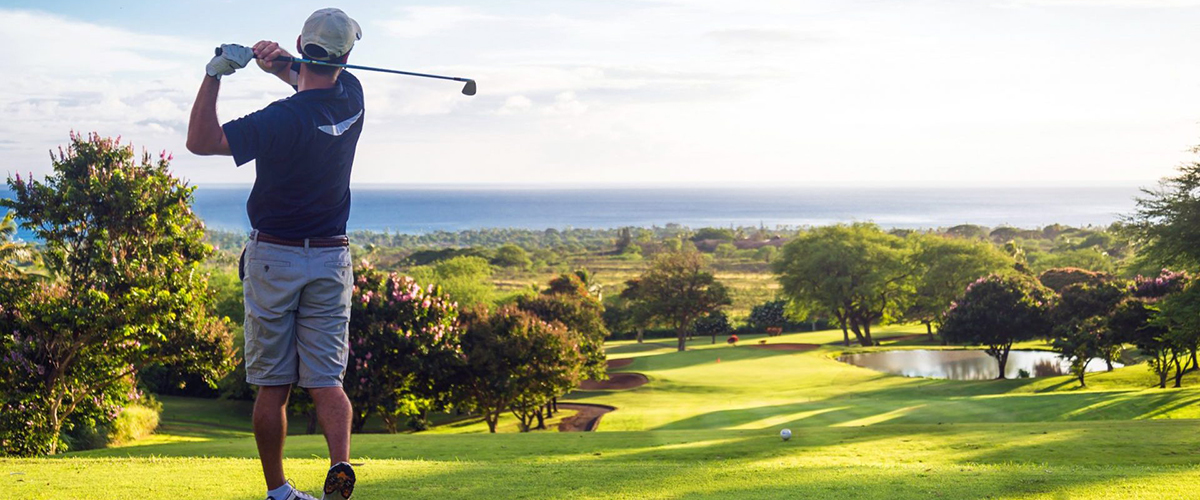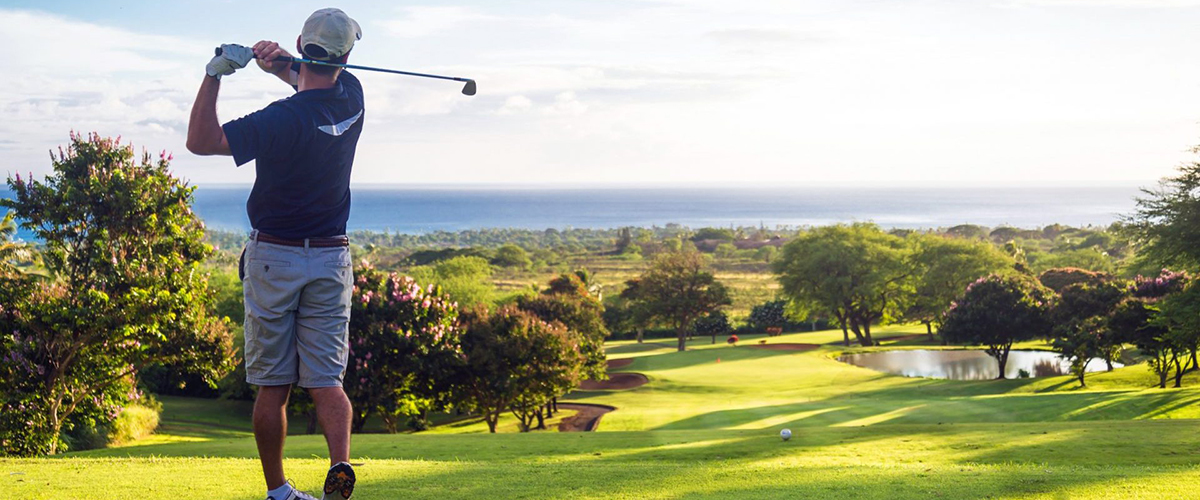 Golf is a sport played at a leisurely pace using a small ball and a set of clubs. The aim of the game is to get your ball from the starting point – the tee – into the hole in as few shots as possible. Ordinarily, golf courses consist of either nine or 18 holes, with the former being preferred for recreational play.
Each hole has a designated number of strokes that the player should be able to finish the game in – known as par. If a player gets the golf ball into the hole in fewer shots than the designated par, this is known as below par. Similarly, if they take more shots, they will go over par. A player keeps tally of their own score over the entirety of the course and calculates a total at the end. Unlike with most games, the aim here is to get the lowest score possible.
Sometimes known as a gentleman's game, golf has a number of famous athletes associated with it. Few are better known than Tiger Woods, who has won 14 major championships including four Masters wins between 1997 and 2005. Woods was also at the centre of a love cheat scandal, where it emerged that he had been unfaithful to his wife with a string of women. The traction the story gained just goes to show how popular golf has become.
Golf is commonly associated with wealthy businessmen sealing an important deal, or successful retirees enjoying a sunny day. But there's a lot more to it than that. In the past year, golf has enjoyed increased coverage after years of slow decline. Overall, it is a very popular sport around the world – both for those who watch, and those who play.
If you lean towards those who watch, you may be interested in placing a bet using Bitcoin. The good news is that we've already vetted the best Bitcoin sportsbooks out there for golf – read on to find out.
How to Bet on Golf With Bitcoin
Once you've got the hang of how golf works and are seated comfortably in front of the TV, ready to watch the next big event, you might want to place a little bet. If you're a modern kind of gambler, you might even want to place a bet with Bitcoin. If so, you've come to the right place, as here we explain exactly how to do it.
First of all, you need to set yourself up with some Bitcoin, or BTC. If you've never done this before, it involves creating an account with a cryptocurrency exchange, then making a deposit with your usual currency – such as GBP or USD – before trading it for the electric currency. Some sportsbooks also accept cryptos such as Ether (ETH), Litecoin (LTC) and Bitcoin Cash (BCH), so you may want to mix it up. If that sounds like gibberish, you may want to start with our guide on how to buy Bitcoin.
Once you have your Bitcoin or other cryptocurrency, you need to set up a sportsbook account to transfer it across. This will require some consideration. Whenever you sign up to a new sportsbook or casino, it makes sense to shop around for the best deal. This will largely depend on your own personal preference.
For instance, some players are excited by big welcome bonuses. When placing a bet with Bitcoin, this is a very important aspect to consider because the huge fluctuation of the currency's value means the potential free cash up for grabs can increase dramatically. For example, if the value of BTC doubles overnight, so will the welcome bonus.
If you're not too fussed about welcome bonuses, you may want to consider some other factors. When placing a bet with BTC, security is of paramount importance. It's always a smart choice to choose sportsbooks which are established and have received positive reviews. But when gambling with crypto, security is especially important. The anonymity of Bitcoin means fraudsters could make away with your funds very easily if you deposit to a fraudulent site.
However, if you do your due diligence, there should be no problem. Here, we highlight five of our favourite sportsbooks which allow you to bet on golf using BTC.
Top 5 Bitcoin Sportsbooks for Golf Betting
Exclusive offer:
100% Welcome Bonus

Up To 5BTC
sign up now
Biggest deposit bonus in the BTC sports betting world
Highest betting limits of any Bitcoin sportsbook
Fast cashouts – withdrawals are processed instantly
Offers more betting markets than most other books
Biggest Events in Golf
Picking the most prestigious event in golf is a tricky task. Really, it depends on which metric you count to be more important. When it comes to the most money being injected into the tournament, the PGA Championship runs away with it. In 2012, it was estimated that the PGA collects $45 million in sponsorships from esteemed names such as American Express, among others. Even non-golf fans will have heard the acronym banded about.
If you value the money coming out of a tournament more than the amount going into it, the British Open would take the spoils as it offers the highest prize money for winners. Or if you think it's all about the hype, the US Open makes a good claim for the title – a Factiva survey found it picked up more media hits than the competition.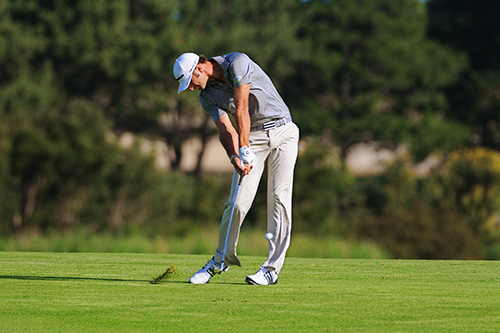 But the world of sports is full of passion, and this is proven by the fact that the most prestigious golf tournament is not considered to be any of the above. Instead, it's the Masters that all golfers aspire to conquer. Taking place in April of each year, the competition was first established back in 1934 and has gone on to become the crowning achievement of the world's most elite golfers.
1949 saw the introduction of the green jacket, which has since become an iconic symbol associated with the event. Each year's Masters winner receives their own green jacket along with a hefty cheque. The jacket can be likened to the Super Bowl winners' rings in terms of status. After one year, however, the jacket must be returned to the clubhouse while remaining the property of the winner.
The Ryder Cup is another huge event in the golfing world. The competition, which takes place every other year, sees the top American golfers take on the best European players in a team format. Originally, it was hosted between Great Britain and the US, but this was extended to include Europe from 1979 onwards.
---
Most Popular Bets on Golf
Golf is a fairly slow-paced game, and that's why recreational players take a full day to make the most of it. This type of sport can offer excellent value for betting fans, as a small bet can keep you interested for the entire day. Plus, there are all the different types of golf bets to be had. It's also worth mentioning that over the recent years, a number of sportsbooks have begun to allow golf bets using Bitcoin (BTC).
Here are some of the most popular bets you'll find for golf:
Win – With most sports, one of the most popular bets is also the most basic. The win bet does just this in golf. Place a few BTC (or, for most of us, a fraction of 1BTC) on your favourite golfer to win a particular round or tournament. If it happens, you win – simple. One advantage to the win bet in golf is that the odds are usually better than evens. In one-on-one team sports like football or the NFL, the odds are sometimes so unappealing that it doesn't even seem worth the time to bet on them. That's not the case in golf, and it can also keep things entertaining while watching a tournament.
Versus the field – Everyone loves an underdog, right? With the "versus the field" bet, you can bet on every underdog all at once. Ordinarily, this type of bet only becomes available after one golfer takes a fairly commanding lead in a tournament. Rather than bet on any one player to overcome the odds and beat him or her, you can simply place a bet on "versus the field". If anybody bar the leader wins, you're quids in – or should we say Bitcoins in?
One-on-one – Also known as head-to-head bets, these focus on just two golfers and compare their scores only to determine the winner. The good thing about the one-on-one bet is that even if one golfer has a stand-out event and knocks the other players out of the park, you can still win your bet as they may not be taken into account. Not all golfers are created equal, so the handicaps are sometimes weighted to balance the books and make the head-to-head bet more exciting.
---
Did You Know?
It's a common misconception that golf stands for "Gentlemen Only, Ladies Forbidden". It actually comes from an old word meaning "club".
Only one female golfer has played on a PGA TOUR event: Babe Zaharias in 2003.
In 1957, Masters champion Doug Ford correctly predicted his own score: a very precise and very accurate 283, which proved enough to emerge victorious.
In 1971, astronaut Alan Shepard played golf on the moon. The only other sport to have been played up there is the javelin throw.
---
Golf Betting Strategy
As with any sports, there are thousands of theories about the best way to bet on golf events, but there's no one answer. Instead, you should take a number of factors into account when placing a bet.
First off, assess the competition. This means looking at players' form. Find out if they have any lingering injuries, and research whether they perform better in certain countries or on particular tours. This assessment can also mean taking their personal lives into consideration. Just look at the steep decline in Tiger Woods' form after news broke of his affairs, and you'll see exactly what we mean.
Betting action junkies may not want to sit around and wait for an entire tournament to play out, but sometimes this can make the most sense if you're placing a substantial bet. If a bet is going poorly, it can be tempting to throw another bitcoin into the mix and chase your losses, but this is rarely a good idea. Wagers such as two- or three-ball match bets are a tempting way to spice up the action and recoup some losses. But the reality is that it's extremely hard to predict such short spaces of play, compared to the course of an entire round. This could be likened to betting on the very next point in tennis – exciting, but almost impossible to predict on the whole.
In a lot of sports, it can be tempting to bet on an outsider to chase the longer odds, even if you know it's rarely going to happen. With so many players taking part in each golf tournament, the odds are almost always more appealing. So it makes sense to stick to the favourites rather than chase the crazy odds – provided your research suggests they will perform well, of course.
---
Verdict
Golf is not just a sport – it's an experience. Whether it's two friends spending a whole day covering an 18-hole course, youngsters at a golf driving range, or A-list celebrities playing a few holes for charity, the influence of the game stretches far and wide.
It's easy to see why golf is so popular to play and to watch, but it's even more obvious why so many fans love betting on golf. If you fancy a flutter, there are plenty of reasons why you might want to use Bitcoin rather than traditional currencies:
Sign up with the #1 Bitcoin sportsbook for Golf
Great value welcome bonuses with Bitcoin
High levels of security
Exciting odds on major tournaments
Visit site