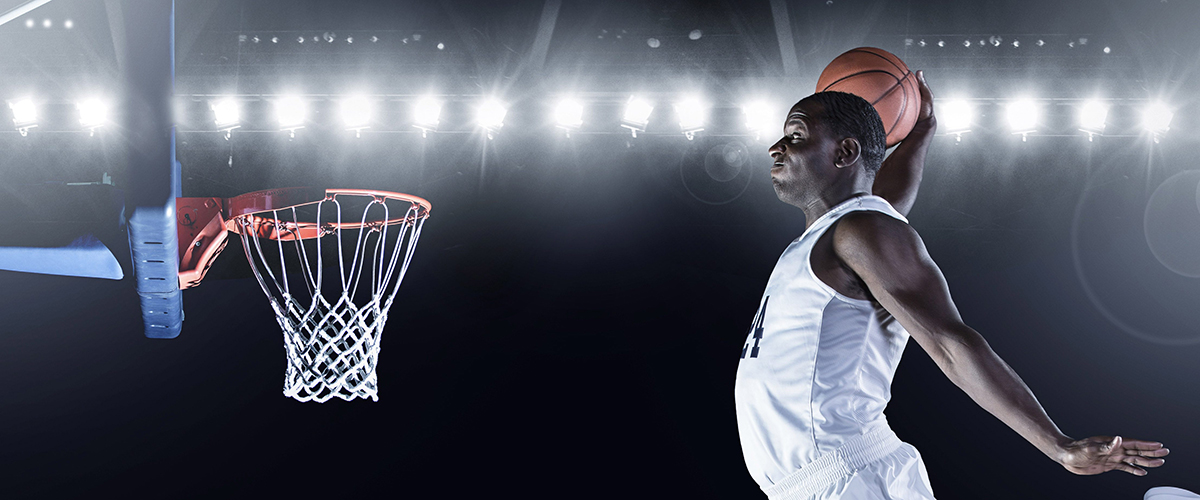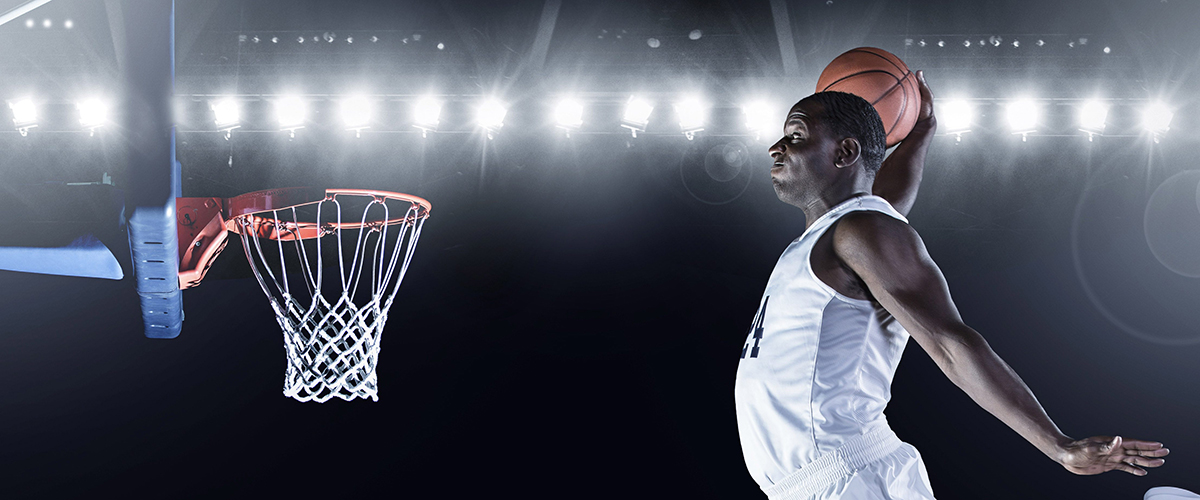 Whether you're a seasoned basketball veteran or have little interest in the sport, chances are you've already heard of some of the biggest names in the game. In 1996, six-time NBA champion Michael Jordan starred in the film Space Jam. It grossed around $250 million in box offices worldwide and helped put Michael Jordan, and basketball as a whole, on the map. Throughout the nineties, kids could be seen sporting Chicago Bulls – Jordan's team – apparel as a fashion statement.
In recent years, American football and baseball have witnessed slight declines in their popularity. Basketball, on the other hand, is on the up and has increased in popularity by 3% – and this in spite of scandals in recent years that threatened to rock the entire future of the sport.
So what is it about basketball that continues to capture the imagination of fans all over the globe? Perhaps it's stars like LeBron James and Stephen Curry, watched courtside by fellow A-listers from music and film. Perhaps it's the incredible athleticism on show. Or maybe it's the electric pace of the end-to-end game. Whatever it is, people love basketball. And they also love betting on it.
With basketball seeing an uptick in recent years, it's no surprise that sportsbooks are taking notice. This is why it is now possible to place a bet on basketball using Bitcoin (BTC) at a wide variety of online bookies. So let's take a look at where you can do that, go through how best to formulate a betting strategy, and cover a few other things about the beloved sport of basketball.
But if you can't wait for that, you can skip a few steps and check out our pick of sportsbooks where to place a BTC basketball bet right now.
How to Bet on NBA With Bitcoin
As basketball continues to enjoy increased popularity, cryptocurrencies such as Bitcoin (BTC) have also made their way into the mainstream – particularly in 2017. With more and more sportsbooks beginning to accept BTC as a form of payment, the timing couldn't have been better for fans of basketball who want to place a bet using crypto.
Before you sign up to any sportsbooks, you first need to acquire some Bitcoin. This can't usually be done through the sportsbook directly. Instead, you need to sign up to a crypto exchange such as coinfloor.co.uk. This may seem daunting at first, but it all becomes straightforward after a bit of practice. Once you've uploaded GBP, USD, EUR or any other type of traditional fiat currency, you need to exchange them for a cryptocurrency such as BTC, Ether (ETC), Litecoin (LTC) or Bitcoin Cash (BCH). If all of that sounds complicated, you might find our guide to buying Bitcoin helpful.
Once you've sorted out your crypto cash, you'll need to find a sportsbook which accepts Bitcoin bets. There are lots of them around, and indeed some sportsbooks accept Bitcoin exclusively for all of their deposits and withdrawals. If recent trends continue, this is something we'll see more and more of in the future.
Just because a sportsbook accepts Bitcoin, it doesn't mean you should jump at the chance to invest. Shop around and make sure the sportsbook you choose will offer maximum value on your bets. If you mostly bet on basketball, look for the site with the best odds on basketball. If security is a factor – and when dealing with Bitcoin, it certainly should be – only go to sportsbooks that have been heavily reviewed and are safe.
If you like big juicy bonuses, look for one that has a generous BTC bonus. Sometimes, a sportsbook creates a Bitcoin welcome bonus which is intended to be quite a sensible amount of money, but the rapid inflation of BTC's price can skew this in the bettor's favour. It is not uncommon to find sportsbooks with welcome offers that would equate to five-figure sums in regular fiat cash.
There are a lot of aspects to consider when choosing the right sportsbook, from basketball odds to how readily they accept BTC. To cut out the hard work, just take a look at some of our favourite crypto sportsbooks with great basketball odds below: