Daily Fantasy Sports Betting With Bitcoin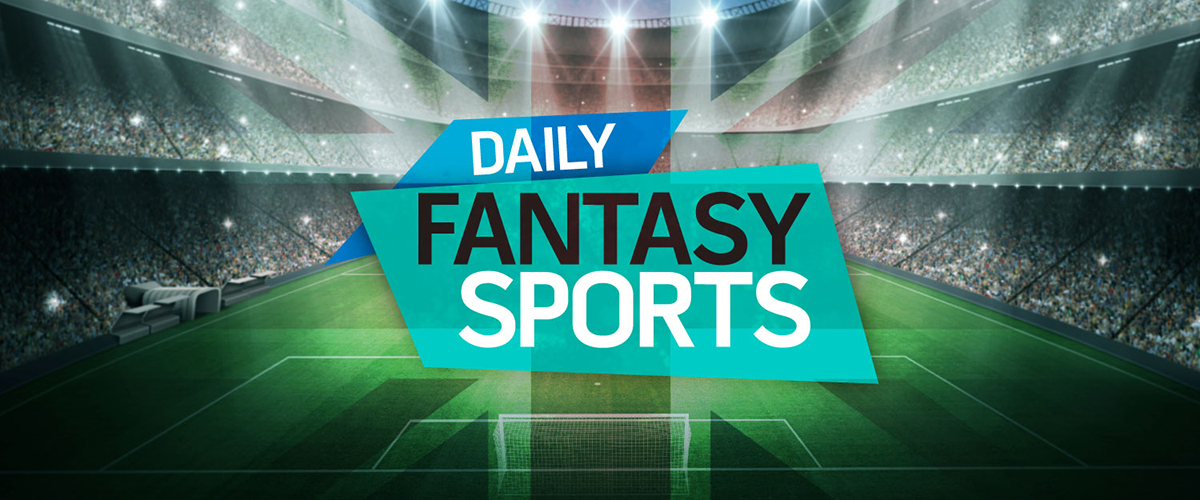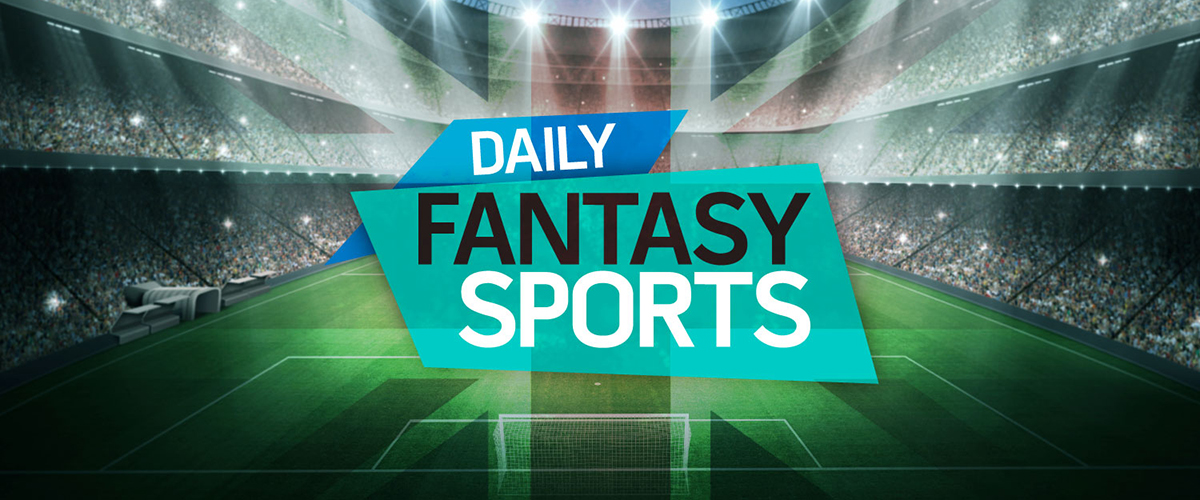 To have an understanding of Daily Fantasy Sports, or DFS, you first have to understand what fantasy sports are. From the name alone, you might think the name refers to sports or events that are fictional, like simulated horse races. In fact, fantasy sports are based on real-life games and fixtures on a wide variety of sports.
Fantasy sports allow fans to use their knowledge of their team's league to formulate their own squad of players, or a "dream team" of sorts. The fantasy element applies when it comes to the players' pricing, scoring, and the fact that the teams assembled will never actually exist.
One popular fantasy sport is UK soccer's Fantasy Premier League. Fans – or "managers" – are given a budget of £100 million to assemble a squad of 15 players: 11 first team players and four substitutes. The company that runs the website uses complex analytical tools to set an individual price for each player, which can be anywhere from £4m to £12m, or in some cases even more. The price of the player reflects the likelihood of them scoring points based on both their real-life ability and their scores in previous seasons.
So, what's the difference between the Fantasy Premier League and DFS? With the former, players compete in leagues over the course of a season. This means it can take close to a year to determine the winner. With DFS, you place a bet in the morning with the possibility of claiming a huge cash bounty by the evening. It combines the speed of a standard day's betting with the allure of fantasy sports.
In recent years, DFS has witnessed an explosion in popularity as fans began to realise the excitement it offers. Not only that, but as with all early stages of a new sport, there are potentially lucrative betting strategies to be had.
DFS is a very modern phenomenon, as is Bitcoin (BTC). Both appeal to a younger generation looking to do things differently, and so it makes sense that a number of BTC sportsbooks have been springing up with DFS bets.
If you're eager to see what all the fuss is about, scroll down to discover one of our favourite crypto-friendly DFS betting sites. Or read on to learn all the tips and tricks you'll need to make the most of it.
How to Bet on DFS With Bitcoin
Before you place any bets with Bitcoin on DFS, you'll need to actually get some BTC to begin with. If you already have some, this won't be a problem. If you've never dabbled in crypto before, it will require taking a few extra steps than you normally would when placing an online bet.
To begin, you need to sign up with an online cryptocurrency exchange such as coinfloor.co.uk. Once you've done this, you can then deposit to your account in GBP, USD, EUR or any other accepted currency. Depending on the exchange you choose, your cash will either be converted to crypto automatically, or you may have to make a trade to convert it. Don't let this daunt you – once you get the hang of all those graphs and numbers, it becomes fairly straightforward. If you need some help along the way, check out our guide to buying Bitcoin.
Once you've secured your BTC and are ready to place a bet, you need to decide which sportsbook you want to use. The bad news is that DFS is still somewhat niche in some countries. The good news is that, where DFS is offered, the chances of that website allowing BTC deposits and withdrawals are decent – as both are, as such, modern phenomena.
The number of DFS betting sites is still somewhat limited. If you're a sucker for a welcome bonus, you might not have a great range of options available – but that doesn't mean you won't be able to find one. For instance, DraftKings regularly entices new customers with offers such as free entry to a fantasy football contest with their first deposit.
Playing DFS may start off as a novelty bet, but it can quickly develop into a regular occurrence once fans unearth the inherent value to be had. If you think you might be playing a fair bit at the betting site, make sure you choose one where loyal custom is handsomely rewarded, either in the form of loyalty points or regular bonuses. This is true of all sportsbooks, whether they accept BTC or not.
There are plenty of other things to investigate before signing up to a sportsbook. Security, markets, payment methods and VIP programs are all worthy of consideration. If that sounds like a lot of work, fear not: we've done all the research for you. Below we point out five of the finest BTC sportsbooks that allow you to bet on DFS.
Top 5 Bitcoin Sportsbooks for Daily Fantasy Sports Betting
Exclusive offer:
100% Welcome Bonus

Up To 5BTC
sign up now
Biggest deposit bonus in the BTC sports betting world
Highest betting limits of any Bitcoin sportsbook
Fast cashouts – withdrawals are processed instantly
Offers more betting markets than most other books
Biggest Events in DFS
DFS isn't a traditional sport, so you won't find major events as you would for the NFL's Super Bowl or the NBA playoffs. Still, there are a few things to look out for if you're deeply involved with DFS.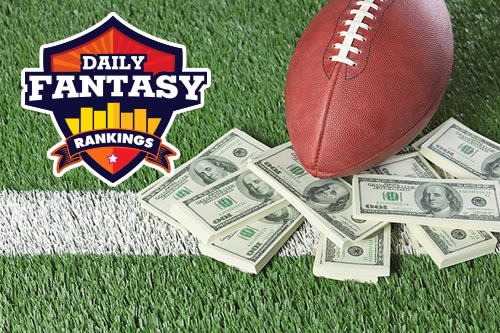 The end of the season is a huge occasion for fantasy sports as a whole. Many leagues will be wrapping up, and people who have invested their time and money over the best part of the year watch with close attention to see whether their efforts have paid off.
The closing weeks are also big news for DFS players. With a bleak interim period to come, many BTC sportsbooks offer big bonuses and special offers to make sure they attract the maximum number of punters at the last chance. Not only that, but in many sports the results are immaterial, with the league tables effectively wrapped up. This can mean fringe players moving in and unusual results occurring, which presents a big opportunity for savvy players.
DFS stretches beyond traditional sports and expands into gaming through what is termed Daily Fantasy E-Sports. Major events are hosted where fans can buy tickets and watch an event purposely created with betting in mind. You'll really have to do your research to turn a profit, as this is a relatively new market and doesn't benefit from the extensive data that other sports enjoy.
---
Most Popular Bets on DFS
As an emerging industry, DFS is constantly adding new and exciting ways to place a bet on your favourite sports. But even though it's in its relative infancy, some favoured markets are already beginning to emerge. Here, we go through some of the most likely markets you'll come across and explain them in some detail.
Guaranteed Prize Pool (GPP) – This is a tournament that has a pre-determined minimum prize. If the entry fees exceed the prize pool, the latter will be increased. Let's say a tournament has an entry fee of $10 and a GPP of $1,000. If 90 people enter it, that amounts to $900 in fees, but the company will still have to pay out the guarantee of $1,000. That makes for $100 in added value to players. If 110 players enter, that makes $1,100 in fees. The full $1,100 will be distributed to the winners. This is just the same as poker tournaments that carry a guarantee. Because DFS is relatively young, the GPPs can sometimes have an overlay and offer great value.
One of the first ways people are likely to discover fantasy sports is through a league format, often between friends or colleagues wagering on a popular sport. DFS have their own take on the league format, and they can pay out much faster than a season-long league.
Head-to-head – If you don't fancy your chances against the masses, why not kick things off with a more intimate challenge? Head-to-head battles take place between two players, meaning you won't need to climb to the top of the table in order to claim a prize.
50/50 – If you're confident in your ability to beat the majority of players, but don't consider yourself to be in the very top bracket, 50/50 bets are a smart option. All you have to do is finish in the top half of all performers in order to win.
---
Did You Know?
The idea for fantasy sports was conceived at a hotel in Manhattan. Daniel Okrent came up with the concept while chatting with some friends.
It's not just men that play fantasy sports – 29% of players are female.
American football is the most popular kind of DFS, but you can also find soccer, baseball, basketball, ice hockey, golf, rugby, and even sumo wrestling among other sports.
---
DFS Betting Strategy
DFS may not be a sport in its own right, but what this means is that even more strategy can be applied to it than to traditional sports. Concocting a hand-selected team gives players a huge amount of control over the outcome, and there are many ways to make sure you get the most out of your BTC bets.
Your first friend is research, and lots of it. Regardless of the type of sport you opt for, the key to DFS is to plan ahead. This could mean anything from plotting out which teams are playing home and away, to keeping on top of potential injuries, and even looking for fixture congestions. For instance, in English soccer's Fantasy Premier League, there are some weeks where certain teams will play twice. This can mean double points for managers who plan carefully for a few weeks in advance.
When picking your team, don't just go for the best players. Think about the players others might not notice, and capitalise. Is there a youngster making his way through the ranks? Is a player in a key position injured, with only one alternative on the bench? Look for bargains and players who will definitely play to fill up some of the slots in your squad, and save the big bucks for the must-haves.
Want to gamble on a certain player, but not sure it will pay off? If there's a risky element to your team – for instance, a player who tends to score highly or not at all, but rarely in between – you can offset this by setting up multiple teams. If one team performs well and the other doesn't, you won't stand to lose as much.
Analytics are everything. If you've ever seen the 2011 film Moneyball, which tells a true story and stars Brad Pitt, you'll know that focusing on the data and ignoring the star appeal can pay off big time. There are hundreds of DFS software programmes out there which can help you run those vital numbers, and even more websites which can aid you in choosing the best players each week. Avoid them at your peril.
---
Verdict
DFS is a relatively new idea, but it's quickly gaining momentum across all types of sports including American football, baseball and soccer. And it's easy to see why it would appeal to gamblers so readily. Sports fans tend to enjoy betting on events where it's their knowledge or instinct which guides them, rather than the pot luck that drives casino games.
Not sure whether to take the plunge? Here are some of the main advantages to betting on DFS with BTC:
Sign up with the #1 Bitcoin sportsbook for Horse Racing
High level of control over your bet
Modern currency for a modern sport
Win huge amounts for a relatively small bet
Strategy-heavy format, ideal for poker players and those who are knowledgeable about a sport
Visit site