A lot of people have heard of Bitcoin through word of mouth or in the news. But how do you make the leap from reading about Bitcoin to actually buying it? After all, there's no physical version of Bitcoin. And you can't make an exchange for it in a store like you would for holiday cash.
We've compiled a guide to show you exactly how to buy Bitcoin, where you can do it, and how to keep your cryptocurrency safe.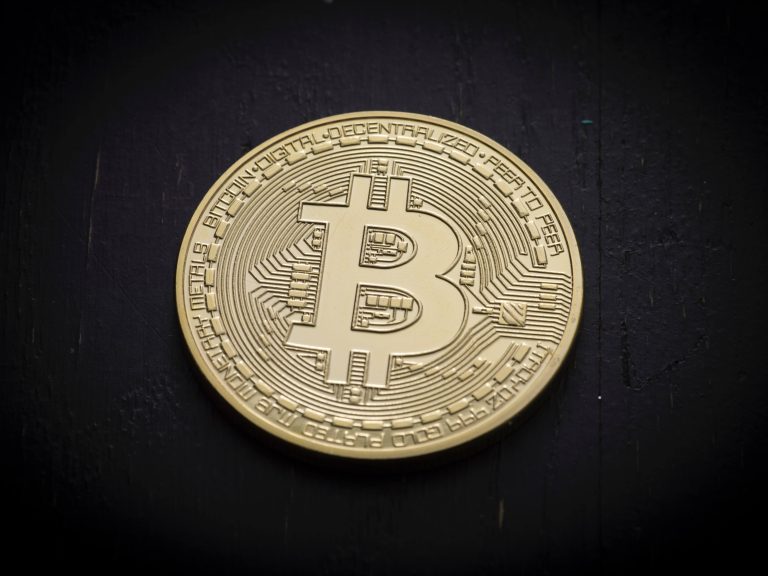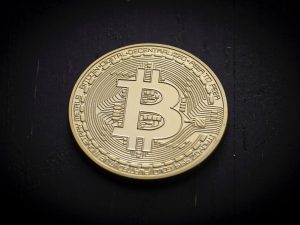 Do You Need to Be a Professional Trader?
One of the most off-putting things about Bitcoin for newcomers is not knowing where to start. Is it essential to be set up as a professional trader? Do you need a supercomputer? Is an extensive knowledge of computer coding required?
The answer to all of the above questions is no. Anybody can buy and trade in Bitcoin by following a few simple steps. And the good news is we're here to explain it all in detail.
How to Change Real Money Into Crypto
A common distinction in the world of cryptocurrency is between coins and tokens – which make up the various types of cryptocurrency – and fiat, the term used to refer to regular currencies such as GBP, USD or EUR. When you begin the process, you'll only have fiat. So the first step is to upload your fiat currency, but where to?
When you first change your fiat money into crypto money, you can only buy one of a few coin types. These are usually Bitcoin (BTC), Ethereum (ETH), Litecoin (LTC), and sometimes Bitcoin Cash (BCH). Do not confuse Bitcoin with Bitcoin Cash: they are different currencies. You can read more in our section on Bitcoin Cash.
By now you'll have noticed that cryptocurrencies traditionally have a three-letter acronym. Bitcoin is usually referred to at BTC but some websites also call it XBT. These two are interchangeable, so buying either will mean buying Bitcoin. However, if you want to buy Bitcoin, make sure you don't accidentally purchase any other coins with similar names by accident – including Bitcoin Cash.
The Quick, Easy, but Expensive Way
If you want funds immediately, you can change fiat into crypto instantly at Coinbase. Each user will have a weekly limit which increases over time. When you first sign up it will be around £300 ($425), but the more you use it and the longer you wait, the more it will increase – up to £5,000 (over $7,000) or higher per week.
However, the fees at Coinbase are quite large. As it stands in March 2018, if you want to deposit £5,000 you'll pay around £200 ($283) in fees. With this in mind, Coinbase is probably better for smaller, quicker transactions. Convenience, at a price.


To buy Bitcoin at Coinbase just follow these steps:
Sign up at coinbase.com.
Get yourself verified by sending your ID to them.
From the main page, choose the currency you want to buy. In this case, it will be BTC.
Click "Buy".
Under "Payment", choose the debit card option.
The app will tell you your remaining weekly limit. Type in how much you want to buy in your local currency, based on how much you want to spend. Or use the BTC section if you're focusing on buying a specific amount of BTC.
You'll get a message informing you of a successful purchase. Your BTC will now be available in Coinbase.
The Slower but Cheaper Way
If you want to make a bigger deposit there are a few sites you can try, but one that's good for the UK is Coinfloor. There are mixed reviews about withdrawals here, but the deposits are smooth.
When you make a deposit at Coinfloor you'll be charged a fixed fee of £5 ($7) from the website, plus the costs of bank transfers from both your and their end. For instance, Santander charges £25 (around $35), so in this case the cost would be £25 plus £5 plus whatever their bank charges (usually a small amount or nothing at all). Taking the £5,000 deposit example, you could save £170+ ($240+) in fees compared with what you spend on Coinbase.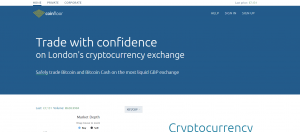 Sign up at coinfloor.co.uk.
Get yourself verified by sending your ID to them.
Click on "My Account", then "Deposit".
Choose "Pound Sterling (GBP)", then read and accept the terms.
This will reveal the bank details for the website. Now go to your regular bank account and make an international transfer using these details exactly. Remember to enter the reference code exactly as it appears.
Within a few days (often less than 24 hours), you'll receive an email informing you that your fiat has arrived.
Click on "Exchange", then enter your password and click on "Access Trading".
Choose "XBT/GBP" (remember that both XBT and BTC indicate Bitcoin).
Click on "Market Order", then "Sell", then "Quantity". Enter the amount you want to sell and click on "Sell XBT". You can see your total balance just above this box.
It's not necessary to buy as a market order, and you can instead set up an order that will only be filled if BTC hits a certain price. However, for beginners who don't want things to get too confusing, a market order is the easiest option. Think of it as the equivalent of eBay's "Buy It Now" fair-price offer – albeit not matching the incredible deals that can be found through auction.
How to Create an Online Wallet
Now that you've purchased some Bitcoin, it will be sitting in the exchange. Some people choose to leave it here, but this can be a risk. If anything happens to the exchange, like hackers successfully attacking it, your funds could be at risk.
Because of this, many people choose to remove their coins from the exchanges and save them in a wallet. There are a number of options here with both online and physical wallets. For the purposes of this guide, we'll be discussing online wallets. These are among the easiest wallets to access, and you can easily make more than one.
Online wallets are free to make. When you first make a wallet, make sure you write down or print the long numbers exactly as they appear and keep everything very safe. If you store your coins here, anybody who gets access to these details could steal your money in a heartbeat.
You'll need different wallets for different currencies.
How to Make a BTC Wallet


Go to a Bitcoin wallet website. In this example, we'll use paxful.com.
Click on "Wallet", then on "Create Free Bitcoin Wallet Now" and fill out the information.
Click on "Wallet" again to view your wallet.
How to Join a Crypto Exchange
To buy coins other than ETH, BTC, LTC and BCH, you'll need to join a crypto exchange. One popular exchange in March 2018 is Binance. Note that the actual crypto exchange Binance is separate from the Binance Coin (BNB) used on the eponymous exchange and run by the same company.
Sign up to Binance.com and register in the usual way. Note that Binance have an unusual policy which not only requires you to send an image of your passport, but also to provide an image of you holding the passport and a note stating the date. These kinds of unusual requests from legitimate sites make it harder to spot red flags in the crypto world, so keep your wits about you.
Before you buy anything, you'll need to transfer your crypto cash into your Binance account (or whichever crypto exchange you're using).
How to Transfer Funds
Transferring funds depends on the exchange or website you're using. Here we'll use the above examples of Coinbase and a paxful.com wallet.
From Coinbase to Binance
Open up two tabs and log in to both websites/apps.
Go to Binance.com and click on "Deposits Withdrawals", visible when you hover over the "Funds" tab.
Find the currency you want to add to Binance – in this case, BTC – and click on "Deposit".
An address will appear. Click the "Copy address" button to the right or copy it manually.
On Coinbase, click on "Accounts".
Find the coin type you want to send and press "Send".
Copy the Binance address into the empty field, choose how much BTC you want to deposit, and press send.
Note that many exchanges do not recommend transferring from one exchange to another directly. Although it may take a little longer, it's good practice to transfer to your own private wallet in between each exchange.
From Paxful to Binance
Open up two tabs and log in to both websites/apps.
Go to Binance.com and click on "Deposits Withdrawals", visible when you hover over the "Funds" tab.
Find the currency you want to add to Binance – in this case, BTC – and click on "Deposit".
An address will appear. Click the "Copy address" button to the right or copy it manually.
Log in to paxful.com and click on "Wallet".
Click on "Send Bitcoin".
Copy the Binance address into the empty field, choose how much BTC you want to deposit, re-enter your password and click on "Continue".
Click the confirmation button to send.
Transferring your Bitcoin to a casino or sportsbook will entail a pretty similar process, although the address and precise technique may differ from one sportsbook to another.
When you decide to send Bitcoin to an online casino or sportsbook, send a small amount at first to make sure it goes through smoothly. Once you've entered the recipient's address, double-check it; then triple-check.
How to Trade for Altcoins
Bitcoin is the most widespread cryptocurrency, which means it is usually the first coin people buy. However, you may find that certain casinos accept other digital currencies too. These can sometimes be called altcoins, or alternative coins.
We'll continue using the above exchanges and wallets as examples.
Once your crypto is safely received at Binance (or whichever exchange you've chosen to trade on), you can trade it for altcoins if you so choose. Below is the easiest way to make a trade, although you should note that this is buying at market value, not setting a buy order at a lower price.


Log in to an exchange. Here, we'll use the example of Binance.
Hover over the "Exchange" tab, then click on"Basic".
From the menu on the right-hand side, choose "BTC" to bring up a list of coin and token pairings.
Choose the one you want to buy. The Raiden Network token (RDN), for example, is indicated by RDN/BTC.
Click on "Market", displayed beneath the graph.
Under "Amount" in the "Buy XXX" box, enter how many tokens you want to buy. A pop-up will show you the maximum allowed, based on how much currency you've got in your account.
Click "Buy".
The order will now be moved to the "Open Orders" page. You can find this by hovering over the "Orders" tab at the top of the page.
If your order isn't filled in after a few minutes, you may want to cancel and repeat the process to speed things up.
What Is 2-Factor Authentication, or 2FA?
When signing up to exchanges and Bitcoin-related websites, you will often be asked if you'd like to sign up for 2-Factor Authentication. In many cases, it's mandatory.
2FA is an added security that is necessary at a lot of crypto sites and advisable on others. It's easy to use and simply makes accessing your account a little trickier for any potential fraudsters.
Download Google Authenticator from the App Store. Some websites might also suggest you download another authenticator app, such as Authy.
Open the app and click on the "+" sign in the top-right-hand corner.
Click on "Scan Barcode".
Scan the QR code on the website that's asking you to add 2FA.
A six-digit code will now appear alongside the name of the website or exchange in the app. It changes every 30 seconds or so.
Whenever you log in, you will be asked to provide an up-to-date 2FA code as well as your password. Note that the 2FA for Coinbase will differ from the one at Binance, for instance.
How to Sell Crypto for Fiat
Generally, people invest in Bitcoin because they believe in the technology behind it. To help cryptocurrency progress, the designers behind coins would like people to adapt to using it for everyday payments.
But in reality, people may need to remove their funds and receive them as fiat funds. Many may invest in Bitcoin purely to retrieve it as fiat once it reaches a certain point.
So how do you sell? The good news is that if you've managed to buy Bitcoin, you can surely sell it by yourself too. Selling is largely the same as buying, with the process reversed.
Let's use the examples of a paxful.com BTC wallet and Coinfloor.co.uk as the exchange:
Log in to paxful.com using your existing wallet information.
Transfer your BTC from your Bitcoin wallet to coinfloor.co.uk.
Click on "Exchange", then "Market Order", then 'Sell'. Enter the quantity under XBT.
Click on "My Account", then click on "Withdraw".
Click on "Pound Sterling (GBP)" and enter your bank details when prompted.
Enter the amount you want to withdraw in the empty field and click on "Withdraw GBP".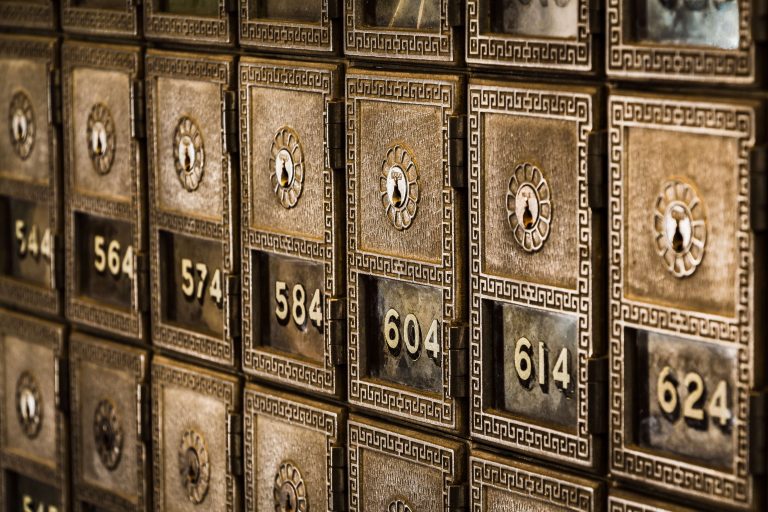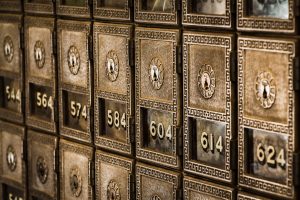 Is It Safe to Send Bitcoin?
This guide should show you how to send cryptocurrencies on a step-by-step basis, but if you're not careful things can go wrong. Whenever you're making a transfer of cryptocurrency – whether it's to an exchange, a casino or anywhere else – follow a few simple rules to help reduce the chance of something going wrong.
Keep your details private. We're all used to keeping our passwords private, but when you start using Bitcoin there are a few other factors to consider. Keep your wallet details just as private as you would your bank's PIN code. And be sure to use 2-Factor Authentication to bolster your security
Scrutinise the address. At the moment, Bitcoin addresses are very long and complex chains of letters and numbers. One tiny error can result in your transfer not going through. Or worse, going through to the wrong person. Be extremely diligent when entering the address field in any transfer
Store your coins safely. It's tempting to leave your coins on an exchange. It makes it quicker to send them on. And it makes things quicker when you don't have to send coins to a private wallet between transactions. But those extra few minutes to transfer your digital currency to a private wallet could be the difference between safety and disaster.
What Happens If My Account Is Hacked?
If you store your coins safely, the odds of them being stolen will be greatly reduced.
It's not likely that your Bitcoin will be stolen, but there have been some occasions where hackers have managed to get access to an exchange and stolen large amounts of coins. Because there is no central bank authority behind the technology, there is no guarantee that you will be refunded in any way if your coins are stolen. Indeed, different exchanges have completely different policies on this subject.
But that does not mean all is lost, in the unlikely event that your Bitcoin is hacked. Users of a Japanese exchange were recently robbed of £380 million of the cryptocurrency NEM, an alternative to Bitcoin. Despite not being obligated to do so, the exchange itself has announced plans to refund all of the victims, largely using their own funds.
Is There a Minimum Amount I Have to Buy to Get Started?
It depends. Each exchange will have its own conditions, just as different casinos may have minimum deposits ranging from a couple of dollars to three-figure minimums.
For an exchange like Coinbase, the minimum deposit can be just a few pounds. But if you're making a transfer through an exchange such as Coinfloor, the minimum in March 2018 is currently set at £2,500.
It's a similar story when it comes to withdrawals, too. So if you're looking to make regular deposits and withdrawals from fiat to Bitcoin, it could help to get set up on multiple exchanges. This way you can use the one which suits you best, depending on the type of transaction you want to make.
What Is the Difference Between BTC and XBT?
Nothing. Both terms refer to Bitcoin. But both are different from Bitcoin Cash (BCH). As well as this, there are some alt coins which purposefully use names that resemble that of Bitcoin. Whenever you're making an exchange between fiat and cryptocurrencies, or from one cryptocurrency to another, be extra careful that you're buying the exact coin you intended to.
Common Terms:
Below is a list of some of the common terms you'll bump into when looking up how to buy Bitcoin. For a more extensive list, check out our Introduction to Bitcoin. 
Altcoin: Alternative coin. This covers all coins and tokens other than BTC and ETH
BTC: An acronym of Bitcoin
Exchange: A website which allows buyers and sellers to exchange coins in real time
Fiat: Traditional currency such as GBP, USD or EUR
Online wallet: Somewhere to store your coins and tokens online. Separate wallets are needed for Ethereum (ETH) and Bitcoin (BTC)
XBT: Another acronym of Bitcoin